Sisters through the Years
I've been privileged to establish long-term professional relationships with some of my clients, capturing important moments for their families over several years. Many of them have also become personal friends with whom I've enjoyed watching their families grow.
I began taking portraits of the Jones sisters back in 2008, when I shot Stephanie's senior portrait.
When it came time to shoot her sister Natalie's portrait in 2010, their mom Shelly thought it would be great to get a portrait of all three girls, including the youngest, Katharine.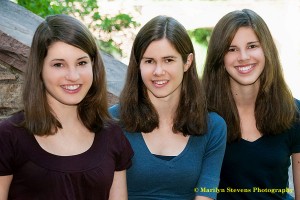 So we continued the tradition when it came time to do Katharine's senior portrait in 2012, taking shots of each sister as well as a group portrait.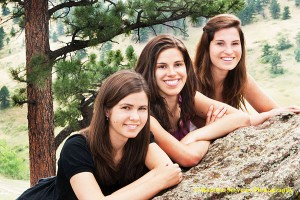 I loved the opportunity to get to know this family and watch the daughters grow into young women. They're all polite and were terrific fun during our portrait sessions. As Stephanie graduates from college, Katharine prepares for her freshman year. And over the years, Shelly and I have developed a good friendship. It would be thrilling to capture future milestones, such as weddings and family gatherings. Who knows—maybe I'll be able to help them start gathering memories of their own children. A real "circle of life".