From the moment I met Avery, I knew this was going to be a fun shoot. She was happy, willing, and very confident in her very first professional portrait session. Her parents were eager to capture Avery's early months. We played a bit together, along with her parents, to make sure she was comfortable. But soon she took it all in stride—the studio, the lights, the camera. Not a big deal to the budding "diva".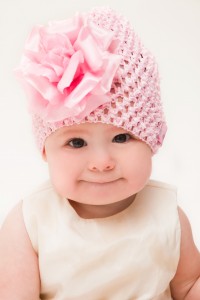 "Patience" is the key to getting just the right shot of an infant or toddler. They set the pace. You often have to be on your toes and be aware of their movements and moods.  One of Avery's favorite toys at the session was some Christmas bells. So, we just let her play with them and were rewarded with some great images.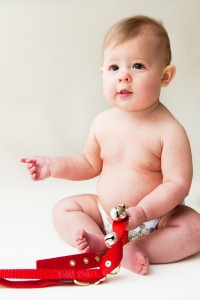 In a previous session with a baby whose father was in the military, I used a patriotic theme that sent a supportive message. I decided to try one here because it just looked cute. She seemed to take it in with an all-American bear!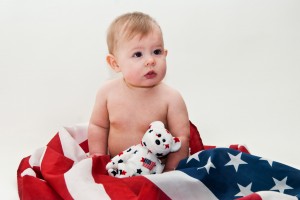 Babies often contemplate the wonders of their own beings as they discover fingers, toes, noses and ears. Avery was no different, as she seems to study her own fingers. It almost looks like she is counting.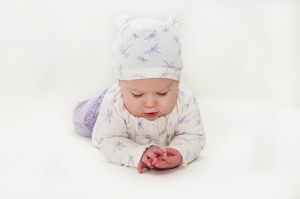 I can imagine years from now her sitting for a professional business portrait. If I shoot it, I'd love to match it against this one for focus and thought: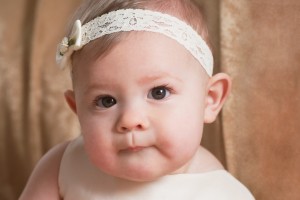 I hope to be able to chronicle Avery's growth as I have followed other families' children. It's one of the joys of professional photography, and why I do it.